About Us
The Legend Lives On
About the Bull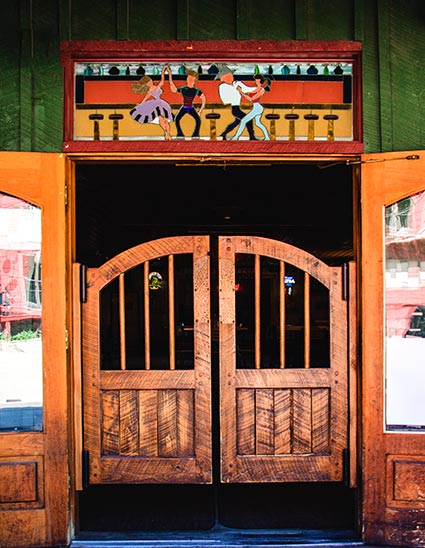 Whether you're coming from the slopes, a hike, Goose Lake, or an easy day at home, Bull O' the Woods is the best place in town to fuel your Red River recreation.
The watering hole we know today as Bull O' the Woods Saloon opened in the summer of 1939. Our name has changed a few times throughout the decades, but we are now the same thing we were then: home to the best beers, burgers, steaks, and live music in Red River.
Patrons may seat themselves where they like upon arrival. There is no table service – all drink orders can be placed directly at the bar, and all food orders can be placed directly with the kitchen.
Our Saloon features plenty of entertainment options – pool, shuffleboard, outdoor fires, and televisions featuring the day's best athletic events. Let our staff know if you'd like to request a specific event. We're a family establishment – children are welcome, but local laws require all patrons under the age of 21 to vacate the premises after 8 p.m.
We offer a daily happy hour from 3PM – 5PM for a dollar discount on most of our beers.